Create Fast Loading, Interactive Media
RAGE MapDesign lets you add fast loading, highly compatible, standards based, interactive image maps to your website that respond to your visitor's actions. Easily define image hotspots using RAGE MapDesign's WYSIWYG (what-you-see-is-what-you-get) interface that change when your visitors move their mouse or click in each hotspot. Take it one step further by defining where your visitor should be taken when they click each hotspot.
You get all this without requiring your visitors to install slow loading multimedia plug-ins or requiring expert knowledge in expensive publishing tools. RAGE MapDesign takes care of generating all the appropriate code for you.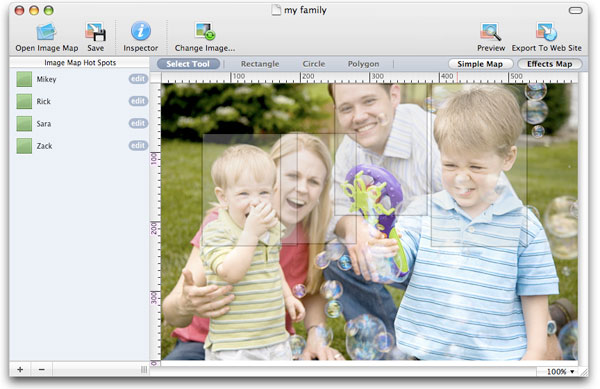 More Screenshots