Import Websites And Keywords From Third Party Applications
If you have already done your keyword research you can quickly import any number of keywords to your SERank database. Just select any keyword file and SERank will import your keywords and assign them to your selected website.
Plus, SERank integrates with the popular domain management software, Domainer so you can quickly and easily import all of your domains you have added to Domainer in just seconds.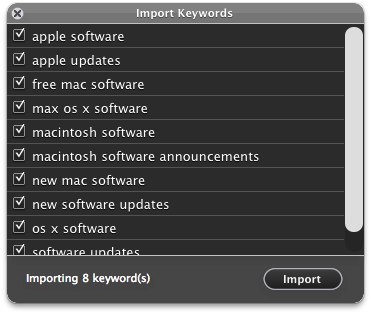 More Screenshots