Produce Customized Search Engine Optimization PDF Reports for Clients
With SERank PRO you can quickly and easily create customized PDF search engine optimization reports for your boss, clients or partners in just a few seconds. SERank will take your powerful, preset filters and output a professionally designed PDF report ready for print or email.
SERank PDF Reports are generated automatically but can be fully customized with any details you would like to include. You can even save multiple report templates for various SEO clients. Just select the template you want to use and export your report.
SERank PDF reports are a professional version feature only and are a great resource for SEO & Web Marketing firms. You can create automatic reports to show how your client's targeted keyword rankings have improved since you started consulting or you can show which competitors they need to outrank.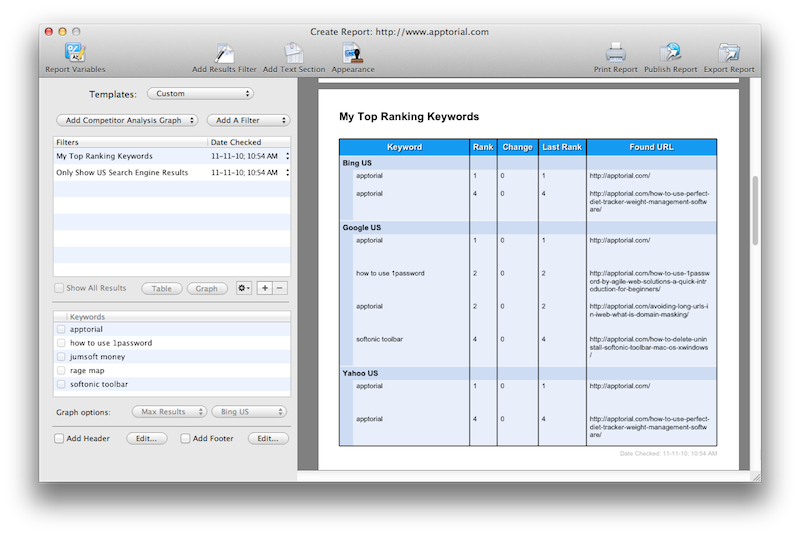 More Screenshots