Find The Most Profitable Keywords Related To Your Website
Using technology provided by Yahoo Search, RAGE SEKeyword will provide the most popular keywords related to your website. By providing specific keywords that are actually used by your potential customers you can quickly and easily find untapped, yet profitable niche phrases.
Get Specific With Your Keywords!
It is often impossible or simply too expensive to rank high for generic keywords such as 'computer' or 'car'. With RAGE SEKeyword's powerful research and brainstorming features you can add generic keywords and get a whole list of popular, and profitable, keyword phrases that are much easier to rank high for in search engines.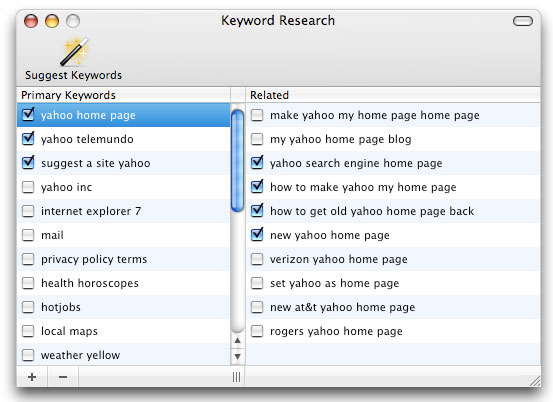 More Screenshots