Learn HTML As You Go!
Don't know every single HTML tag or how to use them? WebDesign's attribute editor gives you access to any selected tag's attributes as well as quick access to an integrated help window so you can easily get a detailed description about any HTML tag. Or better yet, use WebDesign's built in wizards to generate the HTML code for you!
As you type your code, WebDesign can even suggest possible HTML tags, tag attributes and even attribute values with the built in autocomplete features.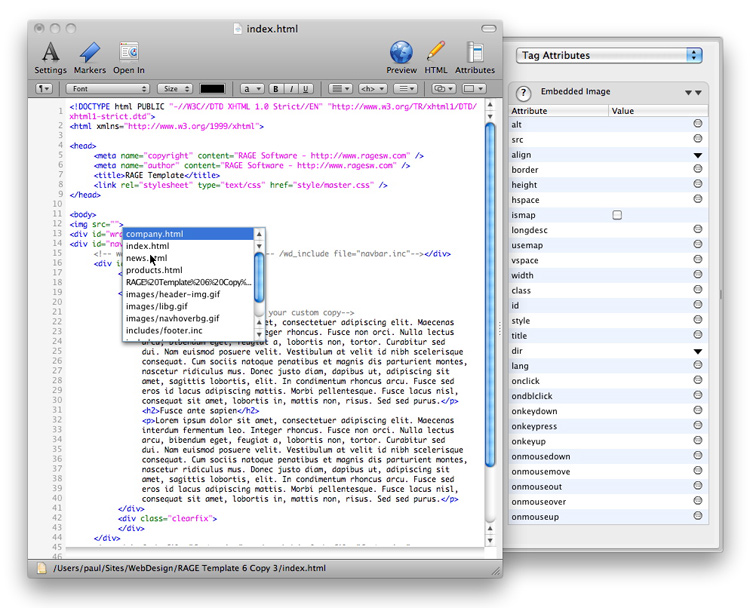 More Screenshots