Powerful Search and Replace!
From basic search and replace to powerful pattern searching using Regular Expression to multi-file search and replace within folders or all open documents, WebDesign has the powerful features needed by web authoring professionals.
Find any code or string of text within your documents using WebDesign's powerful search and replace features.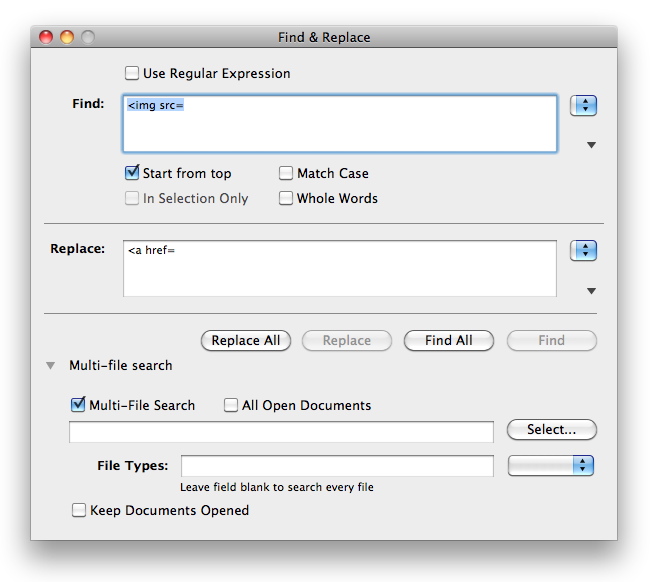 More Screenshots