Check Entire Websites For Coding Errors
WebDesign can scan you entire website in just seconds and locate any HTML coding errors, links that point to documents that do not exist and even accessibility issues.
Just enter your website and the file types you want to scan and let WebDesign do the rest. Once it has located all errors in your site, they will be listed for you and grouped by web page. Just double click a listed error and your document is opened right to the offending line. From there you can fix it and move on.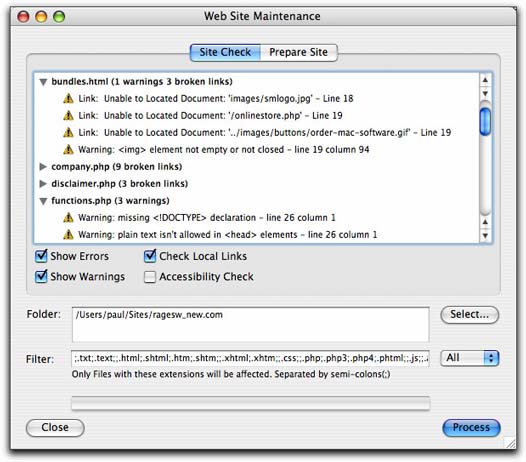 More Screenshots