June 1st, 2017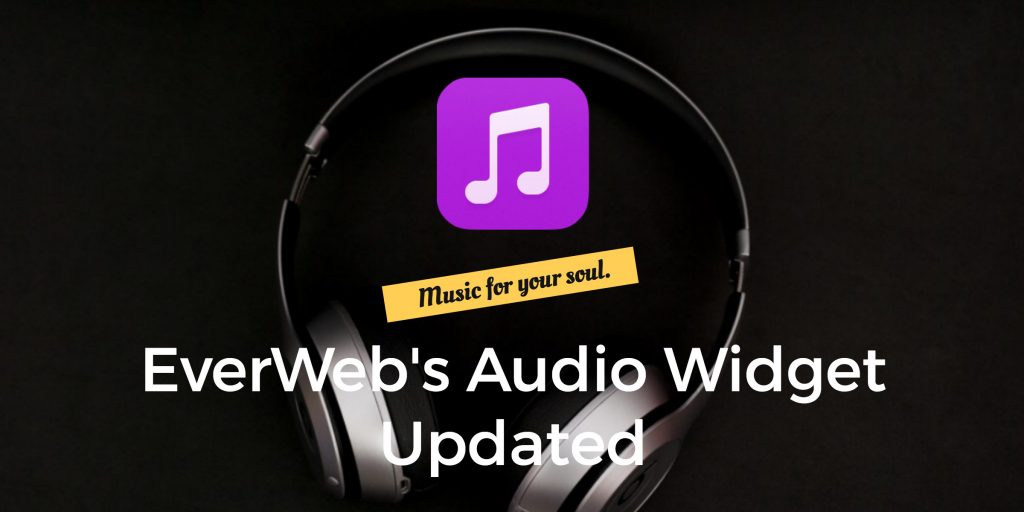 EverWeb's Audio widget has let you play MP3 audio files in your website since the very first release of EverWeb back in November 2013. The widget has remained the same since then until EverWeb version 2.1.1 arrived a couple of months ago. The Audio widget has been updated to include new features that give you more options and flexibility. As with all of EverWeb's widgets, just drag and drop the widget from the Widgets tab on to your web page. Add your audio file by clicking on the 'Choose…' button next to the 'MP3 File' text. Once you have added your audio, use the new options to customize…
New Audio Widget Features
Default Volume Level: You can now set the initial volume that audio will play back with. The default is set to five but you can go from  0-10. When setting the volume level, the widget automatically updates to display the change. Remember to test out the volume before publishing your website so make sure that it is at an appropriate level.
Mute Sound: To suppress the sound of the audio file altogether check this option. The volume level displayed in the widget will update to show no volume at all. If the visitor turns Mute Sound off by clicking on the speaker icon, playback will be set at the volume set in 'Default Volume Level.
Auto Play on Page Load: Set this option when you want you sound file to playback when you load the page that the widget is on e.g. on a Home or blog page. Remember that many people are sensitive to audio playback being on automatically so use this option only when needed. Also bear in mind that your visitors may load the web page in public so be conscience of the environment in which your website is used and its effect it may have on others.
Audio Loop: this option allows you to continuously play the sound file. This may be useful in some instances e.g. a restaurant website may have a track of people talking in the background playing to give the impression of a busy lively environment.
Don't Forget The Copyright!
When using audio tracks always make sure that you have the rights to play the audio you want to use before publishing to the Internet. If in doubt, do not use the audio file until you have contacted the owner of the audio and have gained written permission to use the audio.
EverWeb on Social Media
You can also find EverWeb on the following social media platforms:
Twitter handle @ragesw