Your competitors are getting their links from...
So we know that Google considers each website that links to your website as a "vote". Basically this means, the more websites that link to you (or your competition), essentially "voting" for your website, the higher your rankings will be. The trick of course, is to actually get other websites to link to you.

With SEIntelligence we can discover who is linking to your competitors, and more importantly, which links are the most important. Using this information, and the fact that SEIntelligence can automatically get your the email address of your competitor's backlinks, you can duplicate and beat your competitors linking strategy.

What about local search? What about social media optimization? SEIntelligence can do this to, showing you exactly where your competitor's links are coming from and how effective their social media marketing campaigns are.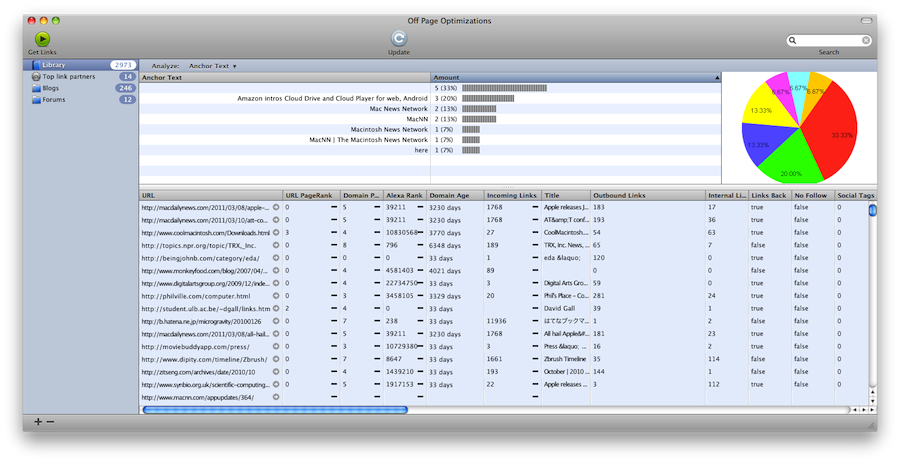 More Screenshots