Track & Manage An Unlimited Number of Domains
Track and manage your entire domain collection all from within Domainer. With Domainer you can easily see all relevant domain details including creation and expiration dates, registrar and owner details.
Domainer goes one step further by giving you access to important Search Engine Optimization (SEO) details about all the domains you are currently tracking. You can follow your domains or those of your competitors and see their PageRank, AlexaRank, Incoming Backlinks, and Social Tags. No other Mac application provides all these details in a beautiful user interface.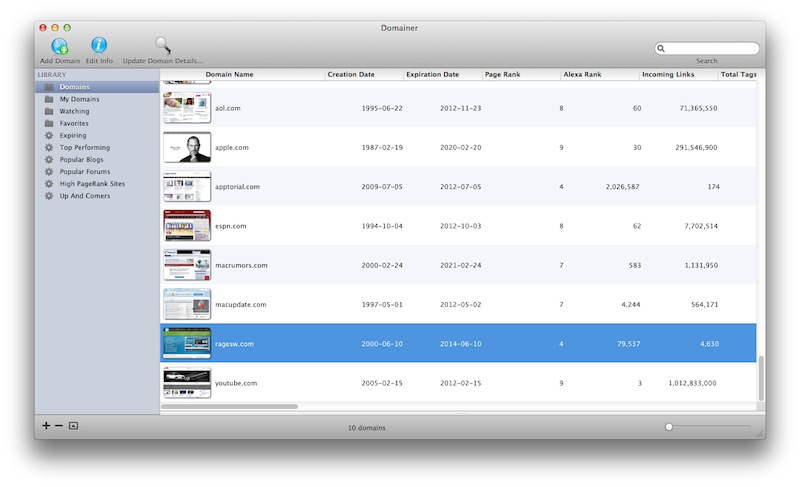 More Screenshots