Syncs Domain Expiry Dates with iCal & FTP Passwords with Keychain
Domainer Syncs with your Mac OS X system including iCal and the built in Keychain. Now you can get notified automatically when domains expire even if Domainer isn't running. Best of all, iCal events can sync with your iPhone, iPod, iPad or other Mobile device so no matter where you are you will always know when a domain must be renewed or when you can pick up an expiring domain.
With Domainer you can keep your FTP passwords secured using the built in Mac OS X keychain. Your keychain can be accessed by other applications that you provide permission to so all your important login details are kept in one safe location.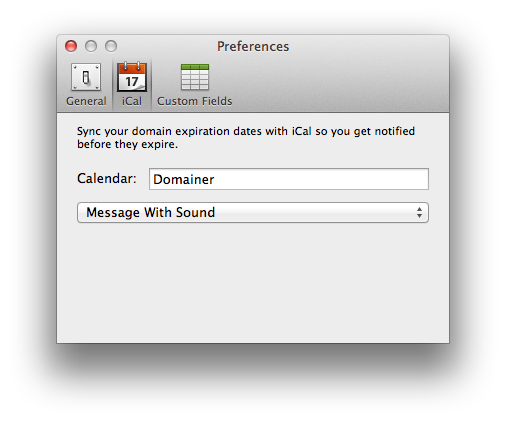 More Screenshots