Organize Your Domains With Powerful Smart Groups
Use Domainer's powerful Smart Groups to automatically organize all your domains. Like iTunes Smart Playlists, Domainer's Smart Groups will auto-update whenever a change is made. So you can, for example, create Smart Groups that will list all domains about to expire, domains with high PageRanks, and even hugely popular online blogs that have a large number of incoming links.
The possibilities are endless with Smart Groups. They can be used on any of the criteria stored by Domainer and are so fast that they update instantly.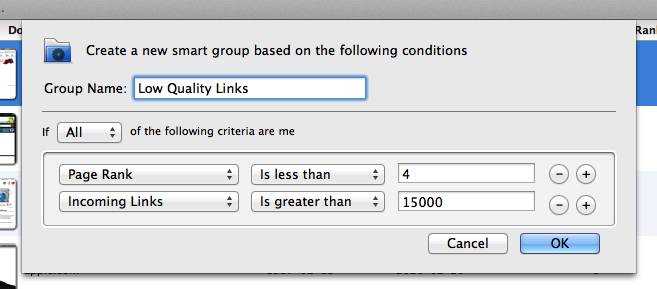 More Screenshots