Add Your Important Meta Tags to Your iWeb Website
Meta tags are still used by some search engines, including Google, to properly gather all the information about your website.
Your meta description is a short description of your webpage content. Like your title tag, and all other meta tags, it should be unique for each one of your webpages. Provide a short description of what visitors should expect to see on your webpage. Search engines will use your description meta tag in the search results page right underneath the title tag.
Your meta keywords are used by some search engines to determine what keywords your website should appear for in their search results page. Place a short list of targeted keywords in this field. Keep in mind that meta keywords are no longer used by most major search engines and do not provide instant results. If placing at the top of search engines were as easy as entering a few keywords, we would all have top ranking websites.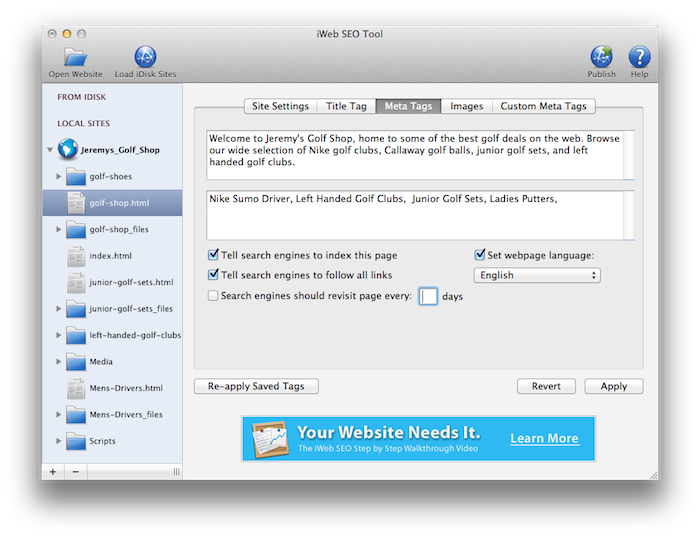 More Screenshots