Easily Add Google Analytics, Statscounter and more to your iWeb Website
With iWeb SEO Tool you can quickly and easily add Google Analytics, Statscounter, Mint, or any other analytics code to your iWeb website. Just copy and paste the snippet of code provided by your favorite analytics code into iWeb SEO Tool and let the software take care of the rest.
Plus, since iWeb SEO Tool automatically saves all tags internally, when you update your website in iWeb, you can re-apply your analytics code at the click of a button.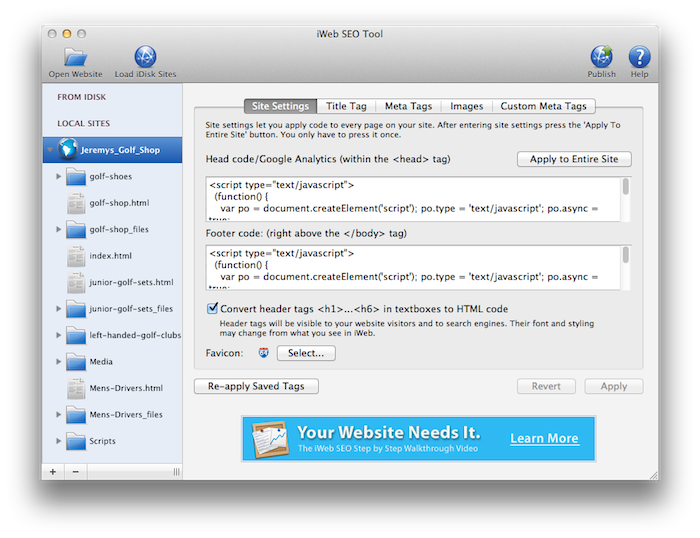 More Screenshots