June 10th, 2022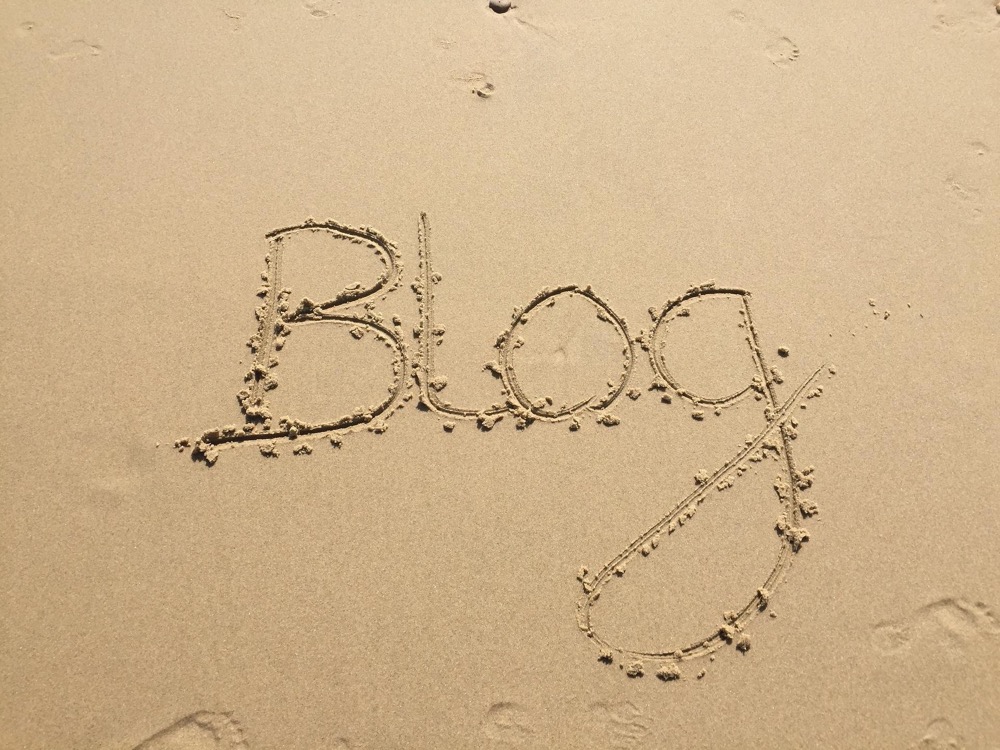 If you are a blogger you will probably know already that creating blog posts with unique content on a regular basis can be great for your SEO! Blogs are great for 'longer form' reading and for when space on your site's regular pages doesn't allow you to provide for in-depth explanations, analysis or information on the subject at hand.
Blogging is good for your SEO and EverWeb allows you to create text rich content that you can complement with images and media too. Additionally, whilst most websites remain relatively static with their pages only being updated on a relatively infrequent basis, blogging often is a regular change to your site's content and so helps keep you visible to web crawlers!
SEO and Your Blog Post's Content
Getting the most out of your blog posts to maximise your SEO impact takes a bit of knowledge about how SEO works and how you can implement it within your EverWeb created posts. The first thing we recommend is to review the SEO for EverWeb Video course. Whilst this course may not be specifically tailored for bloggers, it does give you SEO basics that can be applied to blog posts as well as to the regular pages in your site. As a bonus, the course may also help you review your regular pages for SEO! As an example, you should usually try to put your SEO keywords in to the first two paragraphs of your post if possible. Always remember, though, that you should not sacrifice your content just for the sake of adding keywords in to your post or page.
The second important thing to remember when blogging is to keep your content unique. One of the tricks to blogging is that you will usually have some 'evergreen' content. This is the blogging content that you can recycle on a regular basis e.g. getting started information, annual events and so on… The catch comes if you just lift content from your old post, change a few words, then publish it as a new blog post. For web crawlers, that equates to plagiarising your own work and your SEO will get dinged for it as a result. The key to evergreen content is to use the theme (e.g. 'Getting Stared with EverWeb') but put a new spin, or twist, on the theme and create something new from that point.
Choose a Format for Your Blog Post
When writing a blog post, typically you should choose an approach, or style, that suits the post. Usually this will fall in to one of the following categories:
How to do something post
Step by step tutorial post
A post based on one or more lists
An opinion based post
Product or service review post
Comparison review post
Framing your post in one of these ways together with putting your own spin on your post will help not only garner new visitors to your post, but will ultimately help your SEO. Try looking at posts from other bloggers who are in a similar field or market to find out what you think is successful or not in terms of approach and format for your own blog.
Implementing SEO in Your EverWeb Blog Posts
Whilst content is king in your blog posts, there are several things you can do in EverWeb's blogging environment that will help give your SEO a boost…
Short Summaries and Keywords
Your blog will always benefit by adding a short piece of text explaining to your potential visitor what the post is about. If you perform a search in your browser for the post, you will see in the results set that the short piece of explanatory text is shown beneath the blog post title. If you do not add explanatory text, you will see the first few lines of the post instead, so you always have a choice here as to whether to use explanatory text or not.
EverWeb calls this explanatory text a 'Short Summary'. To add a Short Summary, just highlight the blog post in the Blog Post List then click on the settings cog and select Edit… A dialog box will appear where you can enter in your Short Summary. If possible, and appropriate, include SEO keywords too.
Adding Keywords In To Your Post
Whilst you could add your SEO Keywords in to your Post, it may be more beneficial to use the dedicated Keywords section below the Short Summary to add in your SEO Keywords. This has the advantage of avoiding the need to try to use the Short Summary to do everything SEO when it is not necessary to do so. When adding keywords, choose one or two only.
Add ALT Text to Your Post Cover Image
Adding ALT Text to your Blog Post Cover Image makes it easier for those who are vision impaired or when your browser fails to display the image. This is when the ALT Text comes in to effect as it will display the text for you in place of the image. So, make your ALT Text descriptive about what the image represents. If possible you can also use your SEO Keywords here if it is appropriate to do so. You should always use ALT Text with your images if appropriate to do so, and its use can also have a knock on SEO benefit.
If you are using EverWeb 3.7.1 or higher, your blog post image will also be used if you are social media sharing on Twitter, LinkedIn or FaceBook.
Add ALT Text to Images in the Blog Post Editor
If you have added images directly in to the text of your post, you can also add ALT Text to these images too. Just select the image in the Blog Post Editor Window. You will then see the Image Editor Toolbar. This may appear above or below the image. If you do not see the toolbar, it may be that you need to drag the splitter line that sits between the blog post editor window and the blog post preview window down to reveal the Toolbar. Once the Toolbar is visible, click on the 'I' icon and enter in your ALT Text.
Remember Your Blog Post's Title!
The final thing to remember with your post is its title. Again, make sure that this is as SEO friendly as you can make it, but again, do not compromise this in order to try boost your SEO. Content first is always the rule before SEO.
Blogging in EverWeb is easy and straightforward. Adding SEO to your posts may take a bit of research and dedication to implement, but is worth it for the SEO rewards!