Create Your XML Sitemap In Minutes & Get Indexed by Search Engines Today
Sitemap Automator is fast! It's so fast that it can scan over 10,000 links in less than 5 minutes. Once the scanning is finished, you can manually add any other links or edit the meta data associated with each page.
Sitemap Automator will even tell you if any of your pages were rejected or cannot be properly scanned, helping you avoid having certain pages rejected by search engines. Broken links and unreachable pages can prevent your entire website from being properly indexed by search engines. Sitemap Automator will make sure this does not happen.
Most of your meta information will have already been filled in for you by setting up Filters. With your XML Sitemap scan complete, you are now ready to create your XML Sitemap and notify search engines on the next tab.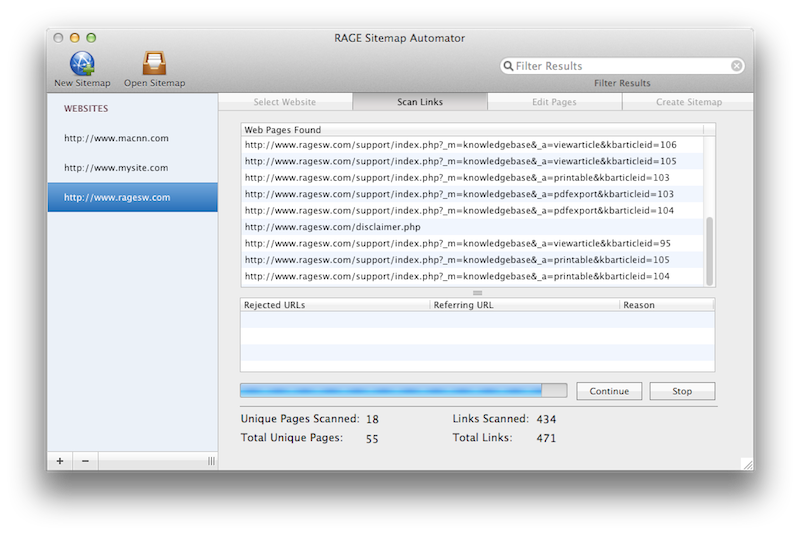 More Screenshots