Quickly Add & Edit Important Web Page Meta Details
Once your website scan is complete you can quickly add or modify any of the meta information for each one of your web pages. You can even modify multiple pages at once. Just select the pages you want to modify and click the edit button in the lower left hand corner.
Want to quickly edit a specific web page? Just use the Filter Search Field in the toolbar to quickly find the page you are looking for.
If you need to apply new filters and re-scan your website that's no problem either! Sitemap Automator can remember all the meta details you have set for each page so the next time you scan your site you will not have to make any additional changes.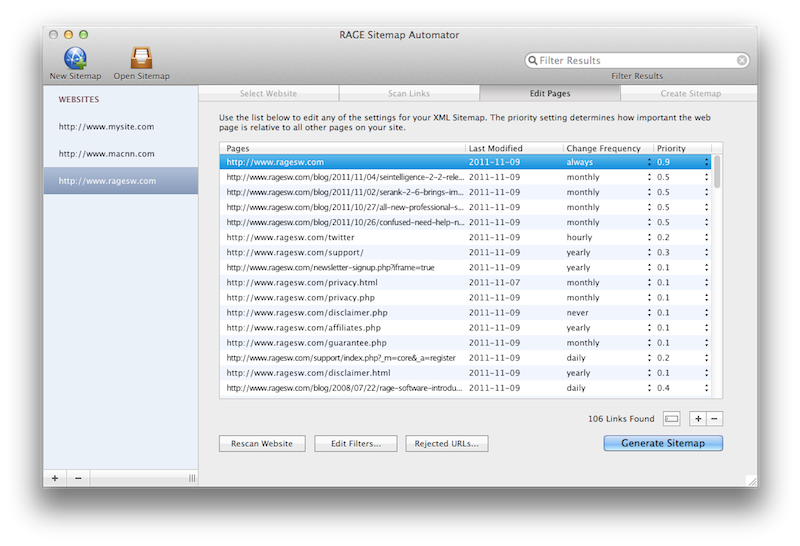 More Screenshots