See How Fast Your Website Loads
In early 2010 Google announced that the speed of your website will be a factor in how well your website ranks in their search engine result pages. This means that a slow loading website will not only annoy your visitors, it can also potentially hurt your search engine rankings.
Your Google Webmaster Tools account now shows you how fast your website loads and even compares your site's load time with other sites in your industry. It will pinpoint the individual pages that are causing problems so you can easily fix them and graph your website's speed over time.
Even better, you can speed up your website instantly with WebCrusher, the most powerful website optimizer.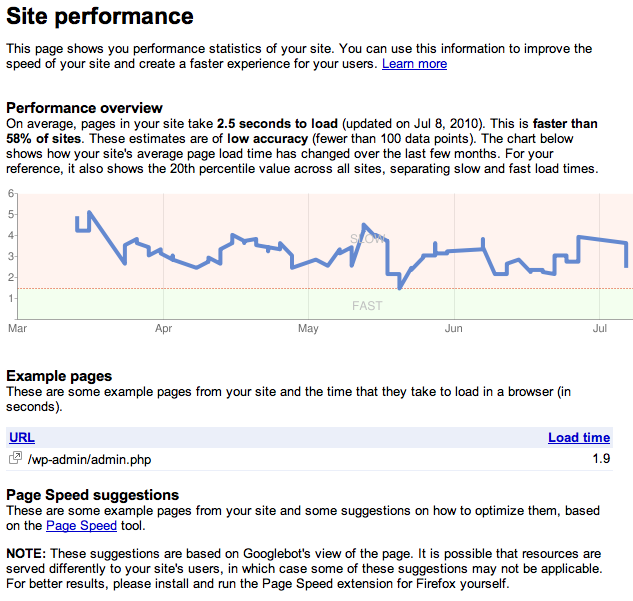 More Screenshots