Compare Your Original Webpage & Your Optimized Webpage Side-by-Side
WebCrusher works by analyzing your webpage code and removing anything it deems unnecessary. If a small change in your code results in a change in your webpage's appearance you can quickly and easily compare the original page with the optimized page.
If you do happen to see a change in your webpage's appearance, you can easily revert back to the original file by clicking a single button. Next time you optimize your website, you can adjust your optimization settings to not apply all the strict optimization techniques.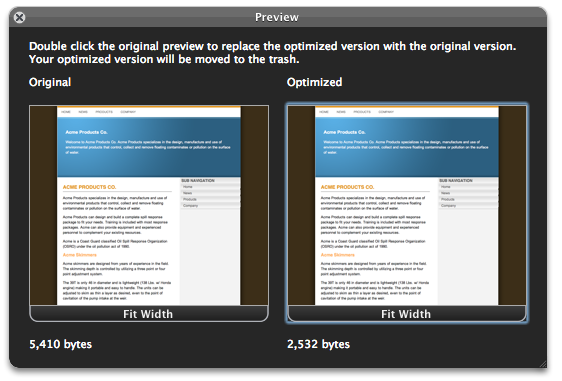 More Screenshots