Get your iWeb site Working in Internet Explorer
iWeb websites are known for their incompatibility with Internet Explorer. We tested hundreds of iWeb sites and came up with a step by step guide to making your iWeb site work with Internet Explorer and built this functionality into WebCrusher.
With the click of a button you can make sure that your visitors who use Internet Explorer can properly view your website and that it loads as fast as possible.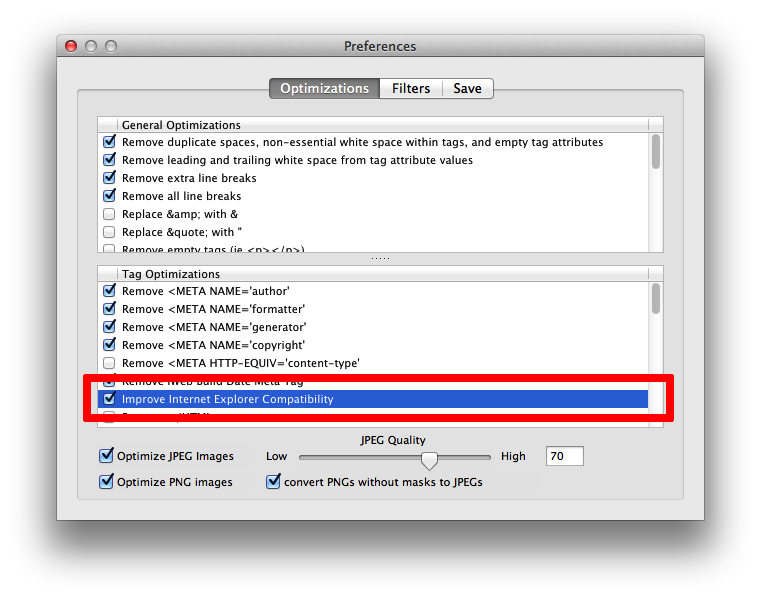 More Screenshots