Quickly Compare Original Pictures with Optimized Pictures
Since JPEG images are compressed, you may occasionally see a reduction in your image quality. You can set the quality level of your JPEG's in the Preferences.
However, if you do see a significant quality reduction in your JPEG images, you can easily revert to the original image file. Just double click a JPEG image to see a side by side preview of both the original and optimized versions. Simply click 'Use Original' to go back to your original image file.
Even better, WebCrusher's PNG image compression will never reduce your image quality while it optimizes your files. It simply uses sophisticated techniques to properly optimize your PNG files.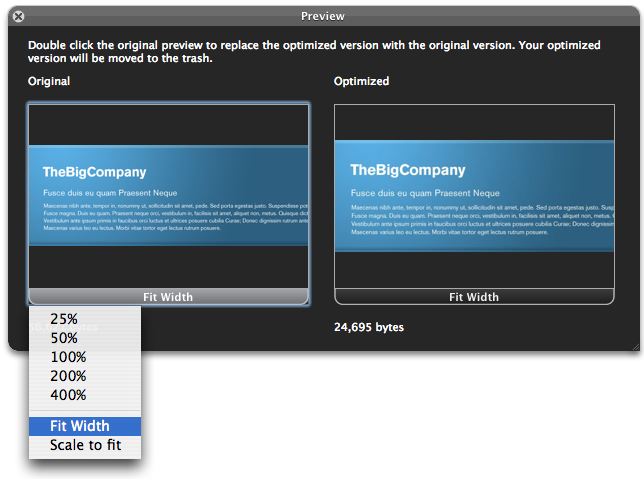 More Screenshots