Check Your Search Engine Ranking In Over 100 Search Engines
Check your search engine rankings for an unlimited number of websites in over 100 search engines from across the world.
As an online website your market does not stop within your country. Your potential customers will come from all corners of the globe and with SERank you can track your rankings in search engines from over 25 countries.
When you know where you rank you can focus your attention on the keywords that are driving traffic to your website SERank makes it extremely easy to check dozens of keywords for any number of websites in just minutes, saving you countless hours from doing this manually.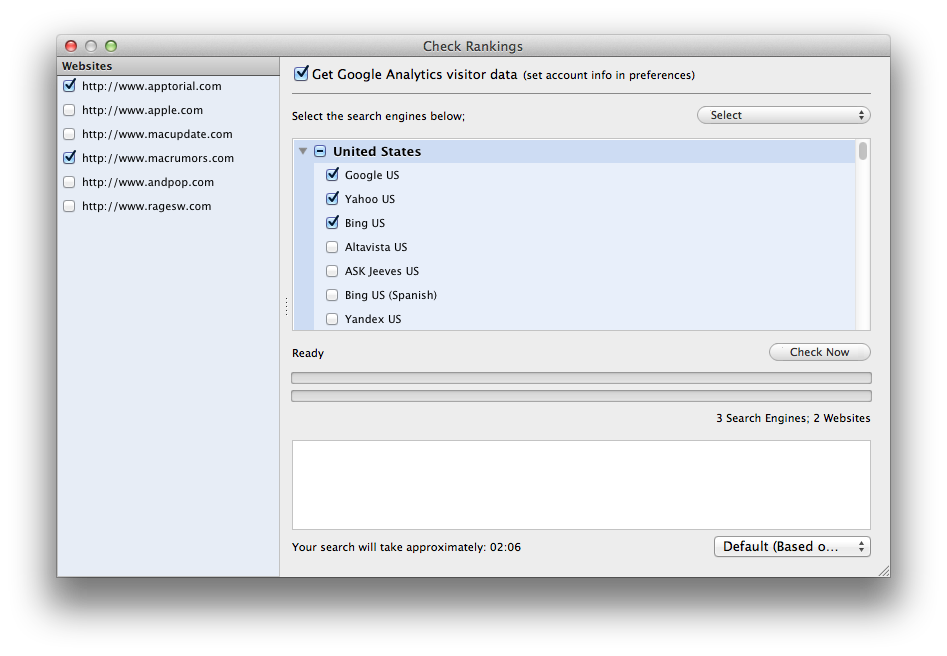 More Screenshots