Find Out Who Outranks You For Your Targeted Keywords in Google & Other Search Engines
Your potential customers are being stolen away by your competitors who outrank you for your most popular keywords. Having a number one ranking versus a number a 10 could mean thousands of potential dollars going to your competition.
SERank will show you exactly which one of your competitors rank higher than you so you can focus your energy on optimizing your website in the right places.
The first step to higher profits is knowing where you need to improve and who you need to beat in order to rank higher in search engines.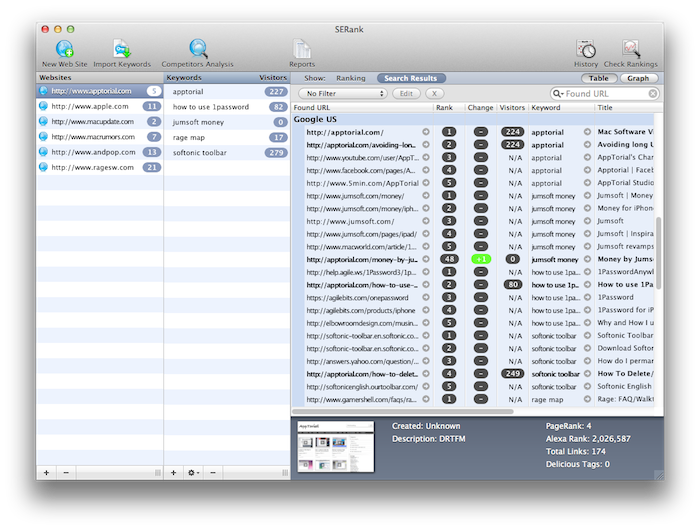 More Screenshots