Track Your Search Engine Rank History Over Time
With SERank you can track how your website, and your competitor's websites, have ranked over time. SERank provides an easy to use graphing feature that will show where your website ranks for any number of keywords and for any selected search engine.
Now you can easily compare how your website has improved, over time, for your most popular keywords. You can quickly see if your site ranking is falling or climbing higher above your competition.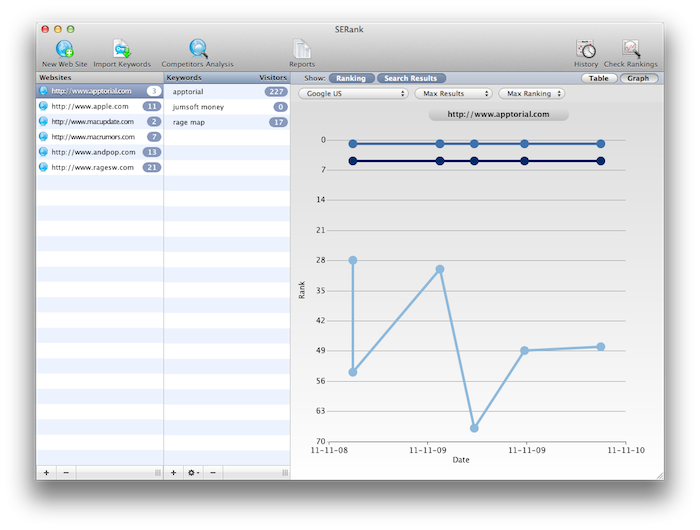 More Screenshots