Create Powerful Filters To Help Analyze And Condense Results
Analyze and condense your search engine rank results with powerful filters. Filters let you ask questions such as "What are my top ranking keywords in Google?" or "What web blogs or forums rank highly for my targeted keyword?".
With SERank's filters you can quickly and easily analyze your rank results in seconds. You can filter out unneeded details and focus on only the information that matters to you.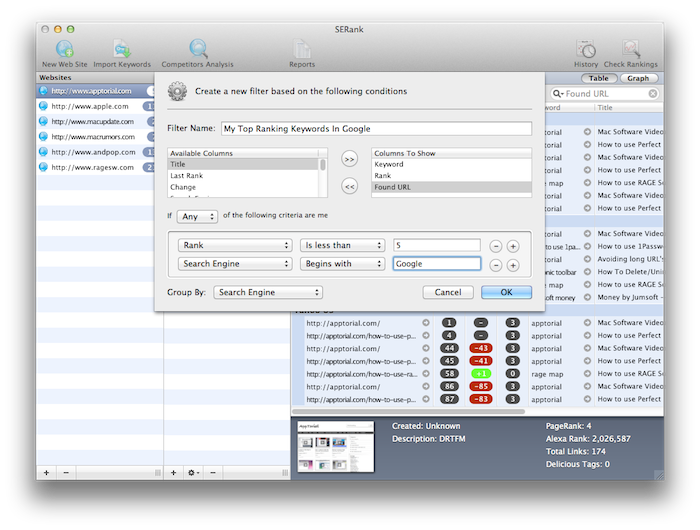 More Screenshots