Easily See Where Your Website Ranks For Each Keyword
Manually trying to search for your website in multiple search engines, for dozens of keywords can take hours. Doing this once a week can really eat into your productivity. SERank takes all the work out of your hands and will automatically provide rank reports for an unlimited number of keywords in over 60 search engines. In just seconds you can have a detailed listing of where you rank in search engines, where your competitors rank, and exactly which websites outrank your website.
SERank is the only native Mac OS X SEO tool that provides these details for you.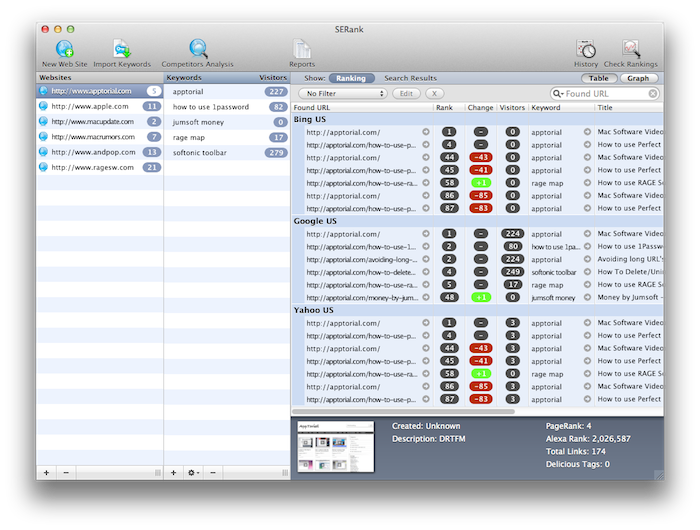 More Screenshots