See How You Ranked At Any Point Of Time
SERank will keep all past rank data for you so you can easily go back to any previous rank check. If you need to quickly see how you, or any of your competitors ranked, at any point of time, SERank can quickly do this for you.
You can even see an entire search result page at any point of time. So you can see who ranked higher than you one month ago and see how much you have improved, relative to all other search results.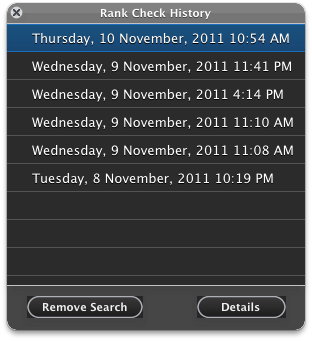 More Screenshots